Focus Areas:
Forming Business Entities

Licensing, Permitting, Governance & Compliance Issues

Advising regarding Insurance Requirements

Negotiating & Drafting Contracts, Deeds & Leases

Licensing, Permitting, Governance & Compliance Issues

Providing Representation before Government Agencies

Drafting By-laws, Codes of Ethics & Conflict of Interest Policies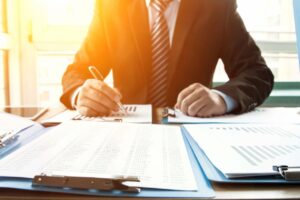 Allen & Desnoyers LLP's attorneys provide proactive counsel while acting as strategic partners to clients. Utilizing a solutions-oriented approach geared toward achieving defined goals and objectives, we help our clients successfully develop and execute their business plans. We employ a collaborative multi-disciplinary team methodology. Whenever needed, we involve other practice areas, including environmental, litigation and real estate. By providing integrated, client-focused advice along with cost-effective strategies, we help our clients leverage resources, minimize risk and achieve their objectives. We have formed countless entities and advised many more.
Skillful entity selection and structuring are the foundation of intelligent business and financial strategy. It is important to consider long-term goals and tolerance for risk for a start-up business or small business planning. Our attorneys can explain how different legal structures in forming a company impact your level of exposure to personal liability and your ability to react to opportunities for growth. The process begins with understanding your needs and objectives. We then work to achieve the best possible combination of asset protection, limited liability and risk management.
We provide services to a range of clients from the privately held start-up to the fortune 100 enterprise. Our interdisciplinary teams enable us to bring a cost-effective, creative and multi-faceted analysis and a client-focused approach to your business needs.