Focus Areas:
Composition of Boards & Commitees

Corporate Practices & Procedures

Sexual Harassment Law & Policy

Regulatory Compliance

Ethical Compliance

Governmental Procurement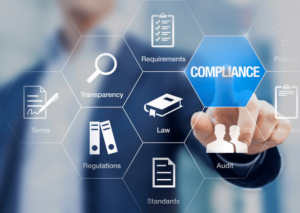 Allen & Desnoyers LLP provides clients with professional advice and representation in all areas of legal compliance, ethics and public integrity.
We assist clients in navigating the complex maze of ethics rules, procurement guidelines, compliance requirements, best practices, lobbying rules, audit reporting requirements and government investigations. Our attorneys are prepared to review, develop and assist clients in the implementation of ethics and compliance programs, which we will design to prevent and detect regulatory violations by the business and its employees. In furtherance of a compliance program, Our attorneys can also provide advice to companies seeking to ensure that clients have in place comprehensive programs to guide them, and that their organizational culture promotes legal compliance and ethical behavior. 
Allen & Desnoyers LLP compliance assistance can include services - including policy development, document preparation, training and monitoring - and advice on a range of corporate governance and management issues.