Focus Areas:
Purchase & Sale of Real Estate Property

Landlord-Tenant

Due Diligence

Aquisition of Financing

Eminent Domain

Easements, Licen

ses & Rights of Way

Environmental Reviews

Building Code Matters

Planning & Zoning Board Reviews

Subdivisions

Tax Certiorari Proceedings

Environmental Cleanup

Broker-Agent Liability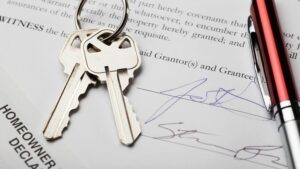 Allen & Desnoyers LLP provides a full-service real estate practice to residential and commercial clients. We represent both buyers and sellers in real estate transactions, environmental and zoning matters, and litigation involving the full range of real estate issues.
Our clients include municipalities, companies , individuals and lenders. We vigorously represent clients in negotiations and in the courtroom to fully pursue and protect our client's interests.